A Foundation for Employee Engagement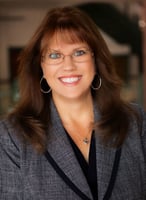 Candy Body is a Certified Behavioral Consultant and founder of Resource Leadership Group. Candy's passion is to help businesses create more effective teams, enhancing individual and collaborative skills. As a Certified Behavioral Consultant and John Maxwell Certified Coach, Trainer, and Speaker, she enjoys sharing her talents and experience to help foster leadership and growth.
"Employee engagement is an investment we make for the privilege of staying in business." - Ian Hutchinson, Employee Engagement Expert, Speaker, and Author
Have you ever wondered why some teams seem to work together like a well-oiled machine, while others have so much negative energy and drama? What is it that distinguishes these types of teams from one another? Is it culture, personalities, leadership, role clarity, or …?
I have been fortunate to have been a part of some pretty great teams in my career, but I also have friends and family who have not had that pleasure. If you're in the latter group, part of a team, or leading a dysfunctional team, you're probably wondering, "Why me? Why did I draw the short straw?" Feeling discouraged, you're looking for anything that could help. On the other hand, you may be a part of a good team and searching for ways to improve the current team dynamics even more.
There's a foundational building block in both cases that is key for employee engagement and healthy relationships. When I first learned of it, it radically changed my perception of working with others and my approach to interactions and collaboration. This revelation came through an encounter with Sandy Kulkin, President of The Institute for Motivational Living and CEO of PeopleKeys.
When I was a teenager and lived in FL, I visited my Grandfather in Pennsylvania one summer. With a twinkle in his eye, he said that I absolutely HAD to go with him to a meeting to hear a captivating speaker. Grandpa told me that he had met this funny, insightful, and full-of-energy speaker through The Bair Foundation. I've always gravitated toward leadership and learning, so off we went.
The speaker was Sandy Kulkin, and he didn't disappoint! I was captivated by his charisma and insights. We bought his cassette tapes (yes, I know, I'm dating myself), and I took them back home and listened to them over and over. Sandy was genuinely able to connect and inspire – even through those taped messages.
Fast forward a few years later, to when my husband and I were pastoral team members in Raleigh, NC. Our Senior Pastor announced that he was bringing in a guest speaker for the church and that our group would have a separate leadership session with him. He announced that the speaker would be Sandy Kulkin. Wow! I felt like Elf in the movie when I blurted out, "Sandy? Sandy's coming here? I know him!"
In that leadership session, I was introduced to the DISC model for behavior and communication (D-Dominant, I-Inspiring, S-Steady, C-Compliant). The results of our team member DISC assessments were truly eye-opening. Sandy went around the room, sharing the characteristics of each person's DISC personality style revealed through the DISC report. When he came to my husband and me, looking down at our assessment results, he chuckled and said, "If you want something done, just give it to these two."
"They will get results quickly, but beware. They will probably leave dead bodies behind them!" We all laughed, but there was enough head nodding at the table to confirm that it was true. Our style is a "DC" blend, results- and detailed-oriented. While productive, we needed to enhance our people skills to be even more effective.
We had a good balance of DISC styles on the leadership team. We were all a blend, which is typical and essential for team success. Our group included the people-oriented, social "I" styles; the steady, relational, consistent "S" styles; the cautious, calculating, detail-oriented "C" styles; and only of few of us had "D" in their style blend.
Learning how we were different and what motivated each of us was eye-opening. We weren't all encouraged for the same reasons. Understanding our DISC team styles enabled us to better communicate and adapt to one another, making us a truly cohesive unit. Little did I know, at the time, that I would partner with Sandy years later and utilize his resources and training in my consulting business. For me, DISC has become the first step of most client engagements, whether it's in advising, coaching, or facilitating workshops and retreats. It's that revolutionary! I've seen the DISC profile radically transform team dynamics and improve employee engagement within organizations.
Understanding and implementing a DISC-awareness culture creates a foundation for a common language and expectations for communication and behavior. The primary characteristics of each DISC style are:
D - Dominant, Driver, Determined
"D" Communication Preferences:
To-the-point, brief, results-focused

Use a direct approach

Most concerned with the "What"
I - Influencing, Inspiring, Impulsive
"I" Communication Preferences:
Positive, people- and experience-focused, like to talk

Use an indirect approach

Most concerned with the "Who"
S - Steady, Supportive, Stable
"S" Communication Preferences:
Cordial, genuine, friendly environment

Use an indirect approach

Most concerned with the "How"
C - Compliant, Correct, Creative
"C" Communication Preferences:
Specific, facts (not emotions), logical

Use a direct approach

Most concerned with the "Why"
When working with teams, it's essential to understand what motivates each person and adapt communication, collaboration, and management methods accordingly. The "D" and "I" styles want to move quickly and like new/different. The "S" and "C" styles want time to think things through, adjust to change, and desire consistency. The "D" and "C" styles are task-oriented, while the "I" and "S" styles are people-oriented. Most people are a blend of styles with overlapping characteristics. Matching communication and behavior to the type(s) of the people you are working with is where the magic is found!
With DISC being a foundational part of your employee engagement program, all the other best practices come more easily. For some of those other best practices, you may download a free PDF, "10 Ideas to Cultivate Employee Engagement."
When DISC is fully integrated into the work culture, employees are more engaged, productive, and less stressed. Relationships are improved, and collaboration comes more easily. It's a win-win for the employees, as well as the organization. I highly recommend a Team Building Workshop for improving team effectiveness with DISC.
For larger organizations, having someone certified in DISC (Certified Behavioral Consultant) as an onsite resource is a wise investment for perpetuating a DISC-awareness culture and gaining access to additional DISC training and resources.
Creating and sustaining a DISC-awareness culture is an excellent next step toward better employee engagement and healthier team dynamics. Watch more in the video here:
Feel free to contact me, Candy@ResourceLeadershipGroup.com, if you're interested in bringing DISC to your workplace or organization. Virtual workshops and online DISC certification are also available.